Company List for Woodworking | Page : 1
MODUL SYSTEME ENGINEERING GMBH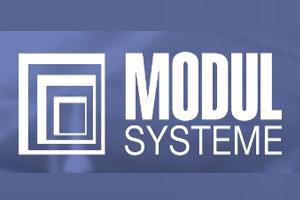 Description:
MODUL SYSTEME offers solutions for board manufacturing businesses – from the supply of individual machinery to complete production facilities with a unique package of additional services. MODUL SYSTEME has also stood up for the use of alternative raw materials, such as straw, bagasse and recycled wood, offering economical solutions.
Product Details:
Woodworking Machinery, Board Manufacturing Machinery
Telephone:
0049-8682892811
Website:
www.modulsysteme.com
Inquire
WOODMASTER INDIA MACHINES PVT LTD

Description:
WOODMASTER INDIA MACHIENES PVT. LTD. IS AN ISO CERTIFY COMPANY. WIODMASTER HAVING SPECIALLIZATION IN MANUFACTURING SOLID WOOD, AND PANEL PROCESSING MACHINES. NIRANJAN SINGH AND SONS WAS THE PARENT COMPANY OF WOODMASTER INDIA MACHINE PVT. LTD. WHICH WAS ESTABLISHED IN 1945 BY THE FOUNDER LATE. S NIRANJAN SINGH FOR MANUFACTURING UNIVERSAL WOOD WORKING PLANNER MACHINES. IT WAS START IN THE NORTH WEST OF THE COUNTRY IN INDUSTRIAL TOWN OF LUDHIANA IN PUNJAB. WOODMASTER INDIA MACHINES PVT. LTD. CAME IN PRESENCE IN 2005. WOODMASTER HAD DEVELOPED ALL PANEL PROCESSING MACHINES IN 1999. AND WOOD MASTER IS THE FIRST COMPANY TO MANUFACTURING MACHINES FOR MODULAR FURNITURE UNIT.
Product Details:
Wood working machines and Panel processing machine
Website:
www.woodmasterindia.com
Inquire

Description:
BIGonDRY produces plants for Drying Wood, Thermally Modified Wood Treatment, Wood Steaming and heating treatment (according to the ISPM-15 FAO directive).
Product Details:
Timber dry kilns
Telephone:
39 347 072 8056 / 39 0424 219594
Website:
www.bigondry.com
Inquire
Africa's Building and Construction Buyer's Guide for building products and construction materials.