FSD Eyeing Ethiopian Investment Opportunities; CEO Demands Peace Agreement to Boost Economic Growth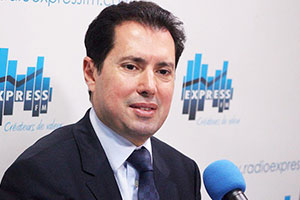 FSD — Fonds Souverain de Djibouti According to Djibouti Sovereign Fund CEO Slim Feriani, the peace agreement signed by the Government of Ethiopia and the TPLF will put the country's economic growth back on track. Djibouti Sovereign Fund is looking into investment opportunities in industry and real estate and has committed 20% of the fund to Ethiopia.
According to Slim Feriani in an exclusive interview with ENA, Ethiopia and Djibouti's close strategic alliance will significantly speed up economic integration. He continued, "FSD relies on a competitive private sector and creates wealth for future generations in order to diversify, modernise, and accelerate the prosperity of the country."
Despite the fact that FSD is still new, he said that we are moving quickly and that there are many quick victories both inside and outside of Djibouti that we are working on.
As stated by His Excellency President of Djibouti Ismail Omar Guelleh, the mandate of the sovereign wealth fund is that up to 60% of the Sovereign Wealth Fund of Djibouti may be invested outside of Djibouti, with 20% of that amount having to be with Ethiopia in some form. Therefore, Feriani explained, "There is no stronger message in terms of the deep belief in the brotherly relationship."
He believes that the Sovereign Wealth Fund of Djibouti seeks to diversify risks through overseas investment.
We are looking into the sectors that we do not have yet. For instance, the industrial sector in Djibouti doesn't have as much of a manufacturing sector as it does here. This is an obvious opportunity, but there may be others as well. Sincerity be damned, I've seen some very impressive real estate development," he said.
Both Ethiopia and Djibouti will benefit from becoming a hub for the rest of Africa in terms of air, railway and road, he stated, adding that there are a lot of infrastructures that can be further utilized.
In response to a question on the recent peace agreement that South Africa signed to put an end to the fighting in the country's north, the CEO stated, "In terms of risk, certainly, the peace agreement lowers the risk. Now that we are in Djibouti, we usually see Ethiopia as being a smaller risk than anyone else because, as you know, we are much more at ease here. Regardless of, you know, good or bad circumstances, it is clear that the risk has decreased for everyone now. So, Feriani added, "We think Ethiopia will go back on track toward economic growth over the next two, three, four, and five years.
By relying on a vibrant private sector and earning money for future generations, FSD seeks to upgrade, diversify, and expand the economic growth of the country. Important state-owned businesses, including telco, logistics, and utilities, are now part of its portfolio to advance their modernization.
Posted on : 04 Dec,2023