Company Details
United Emirates Metals L.L.C.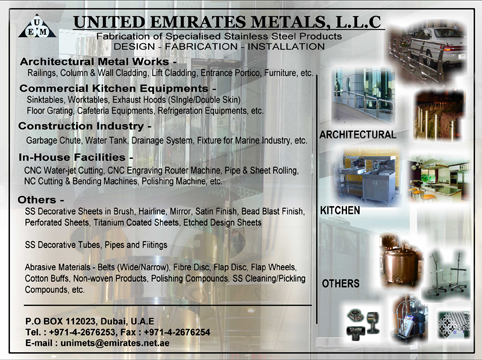 Description:
UNITED EMIRATES METALS, L.L.C (U.E.M) is a formidable player in the stainless steel fabrication sector, which is one of the most booming and dynamic industrial sectors in the U.A.E and the Gulf region.
Product :
Kitchen Equipments and Architectural Metal Works
Address :
P.O. Box 112023 Dubai U.A.E.
Telephone :
+971- 4- 8848880