Mwache Multipurpose Dam construction to begin in November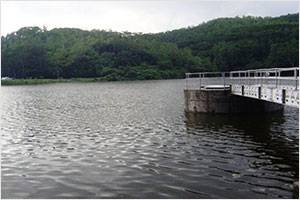 The construction of the Mwache Multipurpose Dam, whose contract was signed in August 2018 and delayed for several years as the constructor awaited the government to finalize the land compensation exercise is set to begin next month (November 2021).
This was announced by Joseph Irungu, the Permanent Secretary (PS) for Water in the Ministry of Water, Sanitation, and Irrigation adding that the national government is working relentlessly to see into it that all issues that have stalled the project including land compensation are finalized before the 1st of November 2021.
"The national government has sent money to the National Land Commission to finalize the compensation exercise that we expect to be finalized soon so that we can hand over the site to the contractor to commence the construction works," explained PS Irungu.
Reportedly, Coast Development Authority (CDA) has completed activities around the project site such as tree planting, terracing, contour ploughing, rock terracing, gabion construction, and marking and pegging.
Overview of the Mwache Multipurpose Dam
The Dam will be situated on 1,600 acres of land across the Mwache River at the Fulugani village in Kinango Sub-County in Kwale County. It will be an 87.5-meter-tall concrete gravity dyke, impounding 118 million cubic meters of water with a daily supply of 186,000 cubic meters of water.
The seven-year project that is co-funded by the World Bank and the Kenya National Government through Kenya Water Security Programme is expected to eradicate the problem of water shortage in the counties of Kwale, Mombasa, and Kilifi.
It is also expected to put 2,600 hectares of land into irrigation to address the food shortage experienced in Kwale County.
Posted on : 10 Dec,2023