East African cement industry records a strong growth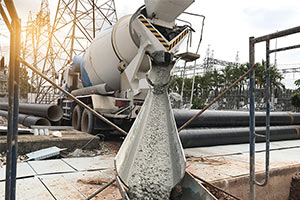 According to IMARC Group's analysis, 'East Africa Cement Market: Industry Trends, Share, Size, Growth, Opportunity, and Forecast 2021-2026,' the East Africa cement market size reached 35.5 million tonnes in 2020. Because of the region's growing population and rising economic levels, the cement industry in East African countries offers several potentials.
This is also supporting infrastructure development in both the residential and commercial sectors. As a result, several international investors are entering the building sector and assisting the local cement businesses through different training programmes.
Aside from that, the region is seeing different technology upgrades, which is leading to increased cement output in the region.
Several large-scale infrastructure projects have been initiated in several East African countries during the last few years in accordance with their individual governments' long-term development ambitions. Vision Djibouti 2035, for example, aspires to convert Djibouti into a logistical and economic centre by extending current ports and building new deep-water harbours.
Furthermore, in order to strengthen the residential sector, regulatory authorities in the region have begun to implement substantial housing projects. For example, the Kenyan government intends to offer at least 500,000 affordable dwellings in all major cities by 2022, which is estimated to generate roughly 350,000 employment. Aside from that, growing traffic safety concerns, as well as the construction of roads and urban infrastructure, have actively assisted cement market expansion in East Africa.
In Uganda, for example, the forthcoming Bukasa port building project, the expansion of Entebbe International Airport, and the conversion of the Malaba-Kampala railway link to a standard gauge line are all helping to drive the cement sector forward. Looking ahead, IMARC Group anticipates that the East African cement market would increase steadily over the next five years.
In terms of countries, Ethiopia is the top cement market in East Africa. Ascending infrastructure and building activities in the region have significantly contributed to the region's market growth. Tanzania, Uganda, Rwanda, Burundi, and Kenya are among the other significant markets, in addition to Ethiopia.
Posted on : 05 Dec,2023