10,000 CBC Classrooms in Kenya to Be Constructed By End Of 2022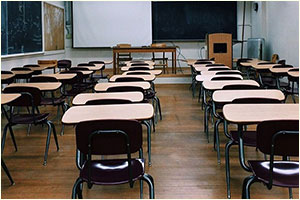 Education Cabinet Secretary (CS) Prof. George Magoha recently announced that a total of 10,000 Competency-Based Curriculum (CBC) Classrooms in Kenya, will be constructed before the end of 2022 for occupation by Junior Secondary Schools learners come January 2023.
Magoha made the announcement while speaking after breaking grounds for the construction of two classrooms at the Mombasa Secondary School for the physically handicapped, and inspecting the construction of a new state-of-the-art Mama Ngina Girls National secondary school in Shanzu, Nyali Sub County.
He said that all local contractors awarded CBC classrooms tenders have already started the works, with the first phase of 5200 classrooms expected to be ready by April 2022. In a few regions where work has not yet commenced, the CS directed national government officials mandated to implement the project to kick start the process without further undue delay.
Allocation of funding for construction of the CBC Classrooms in Kenya
President Uhuru Kenyatta had earlier on directed the National Treasury to avail to the Ministry of Education close to US$ 71M for the construction of the 10,000 classrooms in secondary schools across all counties in the country. This was followed by the allocation of roughly US$ 292,000 for the construction of 42 new classrooms in Garissa, and US$ 362,000 for the construction of 52 classrooms in the Bureti sub-county, Kericho.
The project, which will benefit 26 and 52 secondary schools in Garissa and Kericho respectively will be implemented in two phases within a period of 3 months. In the first phase, a total of 26 classrooms will be delivered in Garissa, and 34 in Kericho, while the rest will be delivered in the second phase.
The entire project for the construction of 10,000 CBC Classrooms in Kenya is spearheaded by a multi-agency team comprising of the Ministry of Education, the Ministry of Interior and Coordination of National Government amongst other State Agencies.
Posted on : 07 Oct,2022