Latest Updates on Rwanda and Tanzania's Isaka-Kigali Standard Gauge Railway (SGR) Project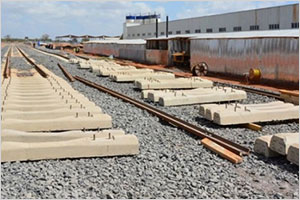 The government of Tanzania has announced plans to invite international tenders for the construction of the Isaka-Kigali standard gauge railway that starts from Isaka dry port to neighbouring countries of Rwanda and the Democratic Republic of Congo (DRC).
Hassan Abbasi, chief government spokesperson and permanent secretary for the Ministry of Information, Culture, Arts and Sports revealed the plans and said that the government is in its final touches of negotiations.
"Tenders for the construction of the SGR project to Rwanda and DRC will be announced anytime from now, President John Magufuli had already given directives on the construction of the Mwanza-Isaka SGR that will connect to the two neighbouring countries," said Hassan Abbasi.
The chief government spokesperson also confirmed that feasibility studies for the SGR linking Tanzania and Rwanda have already been undertaken, adding that the two countries were now looking for financiers for the project. The rail link project is part of a US $14.2bn plan to build around 2,500km of standard gauge rail lines in the country over the next five years.
It is intended to reduce road congestion and decrease freight costs by 40%. Each freight train is expected to transport up to 10,000 tonnes, equivalent to 500 lorry loads. It will also connect Tanzania to Burundi and Uganda, making it an important enabler of regional integration.
Tanzania will become the third country in East Africa to start enjoying modern railway services after Kenya and Ethiopia. Kenya was the first country in the region to start the construction of an SGR line, completing over 500km between Mombasa and Nairobi, and also inaugurating its passenger services in June 2017.
Posted on : 03 Oct,2023