$13.8 Billion Kenya-Ethiopia Railway Construction Plans Resume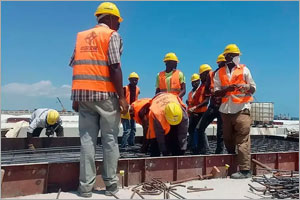 Kenya-Ethiopia Railway construction will foresee resumption as the Government of Kenya has resumed its construction plans that are set to begin in the year 2025 to construct the high-speed electric train railway at a cost of $13.8 billion. The railway line is anticipated to run from the port situated in Lamu to Ethiopia and then later extend to South Sudan. The standard gauge railway that will cover a distance of 3,000 kilometers will link the brand-new port to Isiolo and later will branch into three routes to Addis Ababa, Juba, and also the city of Nairobi. This was revealed by the Lapsset Corridor Development Authority which is the selected agency that runs the project.

Portraying quite a high internal rate of economic return of more than 12%, the proposed project has been vetted to be viable according to Lapsset email in response to questions it had received. The government of Kenya is raising an approximated $9 million of funds that will be utilized for the detailed feasibility and studies of engineering from an African Union infrastructure fund.

According to the continental body this project is deemed to be of very great importance in connecting African countries with an economic output of a total of $233 billion and approximately 200 million people in the region. The Kenya-Ethiopia railway is part of the bigger infrastructure project referred to as the Lamu Port- South Sudan-Ethiopia Transport, or can even be sometimes referred to as Lapsset. This is one corridor that entails oil pipelines, a refinery plant, roads, and airports that could go at an approximate cost of approximately $22 billion.


Posted on : 10 Dec,2023